There was some pretty good Chardonnay knocking around from the 2014 harvest , this one from Hush Heath is right up there . Unlike the rather austere 2013 the 2014 is made from the lower yielding burgundian clones planted in 2011 in the Middle Strackney Wood vineyard . Picking took place around the 17th of October with sugars of about 10.5 % natural . A very cool and prolonged ferment ( well into the new year) and extended time on  yeast . Benefiting from the complete absence of oak and unhurried bottling . Far too cheap at £16 . It won't last long.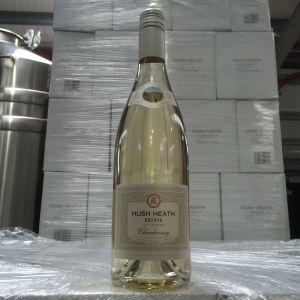 Skye's English Chardonnay 2104 – pale white gold with green highlights . Clean, citrus, thyme on the nose, well balanced backbone of crisp acidity, ripe rich fruit , citrus, grapefruit, apple, complex salty and herby finish . look out Chablis ?
More to follow on Chardonnays from Kingscote , Nutbourne and Highdown 2014s awaiting release.