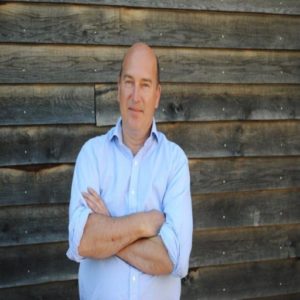 Owen Elias is one of England's top Winemakers, having spent 10 years as Head Winemaker at Chapel Down and 30 years in total at the highest level of winemaking. He has been in the unique position of having made wines for Tesco Finest, Co-Op, Botham Wines, Waitrose, Marks and Spencer, British Airways, Sainsbury's as well as wine for over 20 English Vineyards, including Balfour (Hush Heath), Nutbourne, Kingscote and others.
Owen has been involved in the planting of over 200 acres of vineyard.
Owen has won the prestigious UKVA winemaker of the year four times, as well as several other trophies and both National and International Awards.
In another life, Owen studied Fine Art and film making at Chelsea Scool of Art. before forming Discafrique Records, one time home of the sadly missed Bhundu Boys, Champion Doug Veitch, The Ukelele Orchestra of Great Britain and other miscreants.
Married to a charming and tolerant wife with two delightful children, Owen has lived in the heart of English wine at Small Hythe, Kent for the last 20 years. Also resting place Hector the Dog RIP 2003-2019 – "second most famous person in English wine "( Bob being the most famous, obviously).