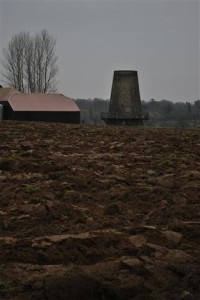 The ground is being prepared for new plantings at Nutbourne Vineyard in Sussex and Hush Heath in Kent .  
Nutbourne have removed some poorly performing GDC vines, approximately 1.5 ha of vines are being replaced. Bacchus, Pinot Gris and Pinot Blanc will be planted for quality still wine production . 2 ha of Pinot Noir and Chardonnay  will come on steam in 2012.
Hush Heath will add another 7 acres to the existing 11 at Marden, 10 acres planted at Sandhurst will take the area under vine for Balfour to 28 acres .It is planned to move production up from 30,000 bottles in 2010 to 100,000 in 2012. 
A number of different Pinot Noir, Chardonnay and Pinot Meurnier clones are being planted on a selection of rootstock . In addition 120 vines each of Arbane, Petite Mesilier and Pinot Blanc are being planted .